Partner With
US
What couldn't be better than partnering with an organization that's helping people transform their lives, and whose work supports the four pillars of sustainability – economic, social, human, and environmental?
When you partner with Kitchens for Good, you are helping give people a second chance through Culinary, Baking, and Hospitality Apprenticeships. You are supporting social enterprise. You are contributing to the San Diego community.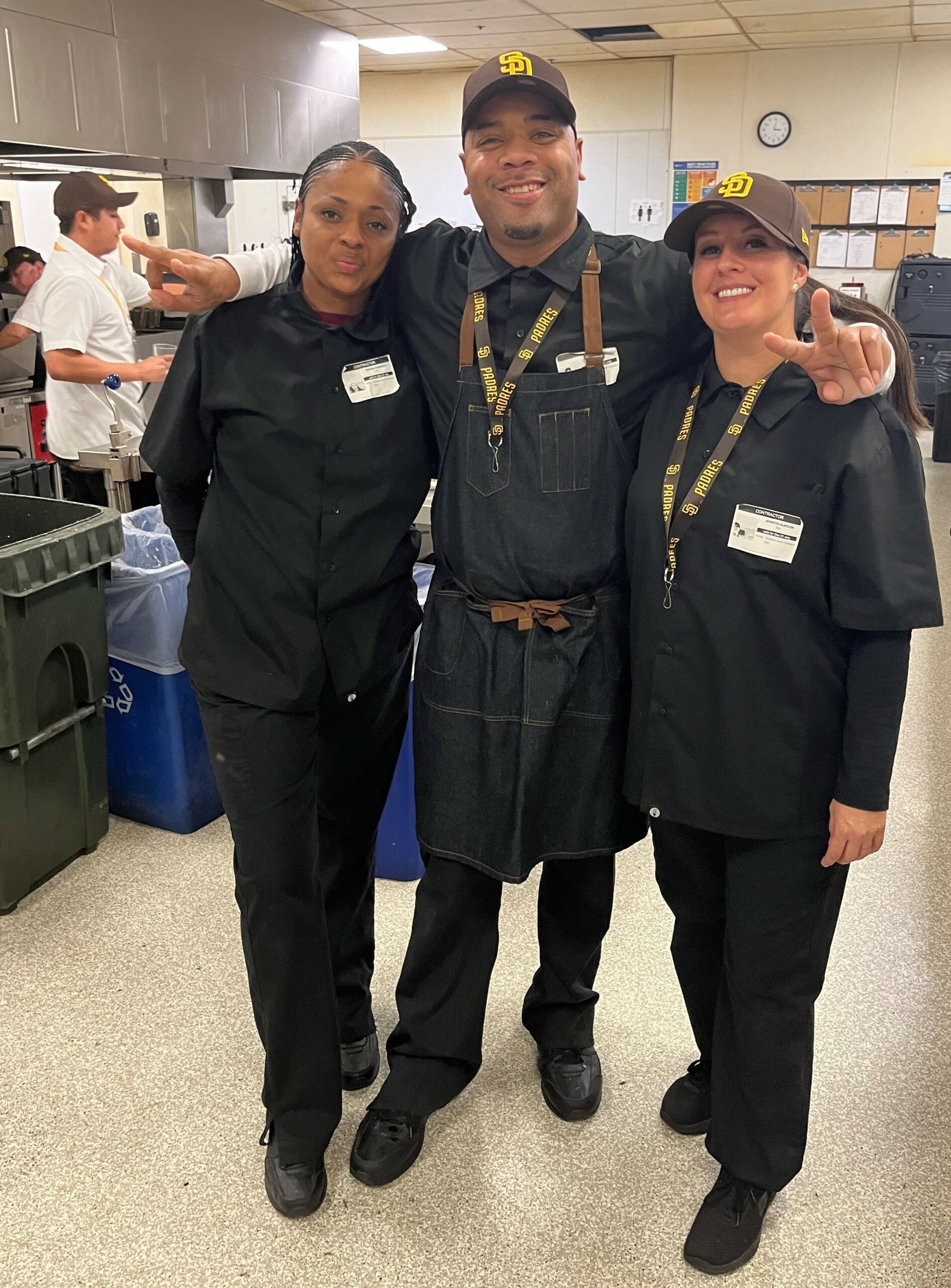 Become an Employer Partner
Be a part of the Apprentice's journey and help them build sustainable careers as an Employer Partner. Learn more about hiring an Apprentice and how it can benefit your business.
Become a Corporate Partner
Partnering with Kitchens for Good is a mutually beneficial relationship. There are many ways your company can get involved, engage employees, and do good.
When You Partner With Us
As an Employer partner, you have the opportunity to hire trained professionals who have voluntarily chosen to be educated in their fields, have shown the dedication and discipline to complete the 10-weeks of technical and career-readiness skills training (despite obstacles which may have made it difficult to do so), demonstrate the ability to be coachable, have learned how to work collaboratively and as part of a team, and are extremely grateful for the opportunities presented to them. Additionally, the financial and time investments you typically need to make in hiring/onboarding are significantly reduced.
As a corporate partner, you can sponsor a number of aspects of the 10-week skills trainings that occur four times each year. The tuition-free Culinary, Baking, and Hospitality Apprenticeship courses provide students both the technical and career-readiness training to secure well-paying jobs and take their lives forward. At the end of each training session, we have Restaurant Week during which our Apprentices experience what it is like to be working in a commercial kitchen and front-of-house environment. At the end of Restaurant Week, there is a Celebration ceremony where students promote from skills training to paid on-the-job training and we also celebrate program graduates who have completed the full 2,820 hours of training. There are many expenses incurred to run these tuition-free programs and sponsorships help to defray these. If sponsorship isn't of interest, we willingly accept donations.
Testimonials
Hotel Del Coronado
The KFG team and their program is very well managed and executed. It sets up their students with real skills that have value to us as an employer and let their students become valued team members at the Hotel Del. In addition, the KFG team provides great support to their students and are genuinely interested in their professional and personal success.
The Dana on Mission Bay
The benefits we receive from working with this organization are fantastic. The students are well trained, passionate, and excited to work in the kitchen. Staffing has never been more difficult for the hospitality industry and to have access to cooks and future chefs who are as ambitious as KFG students is truly special. It is an added bonus for us here at The Dana that we get to contribute to the future of these students in such a positive way
Island Palms Hotel in Mission Bay | Bartell Hotels
Kitchens for good has put out consistently solid apprentices that are ready for the work place in this ever changing industry, they have listened to feedback and adjusted their training courses to fit the needs of their employer partners. They also offer additional training during the apprenticeship period if one of the apprentices really need to focus on a certain area.