Get
WORK
At Kitchens for Good, we believe in giving all students the opportunity to take their lives forward. Our California state-certified Apprenticeship programs are designed to help people facing barriers to employment acquire the necessary technical and career-readiness skills to build secure quality jobs.  
As a student, you will acquire valuable knowledge and receive the necessary support and resources to launch a sustainable career in the food industry. Join us today and start your journey towards a fulfilling career in the hospitality industry.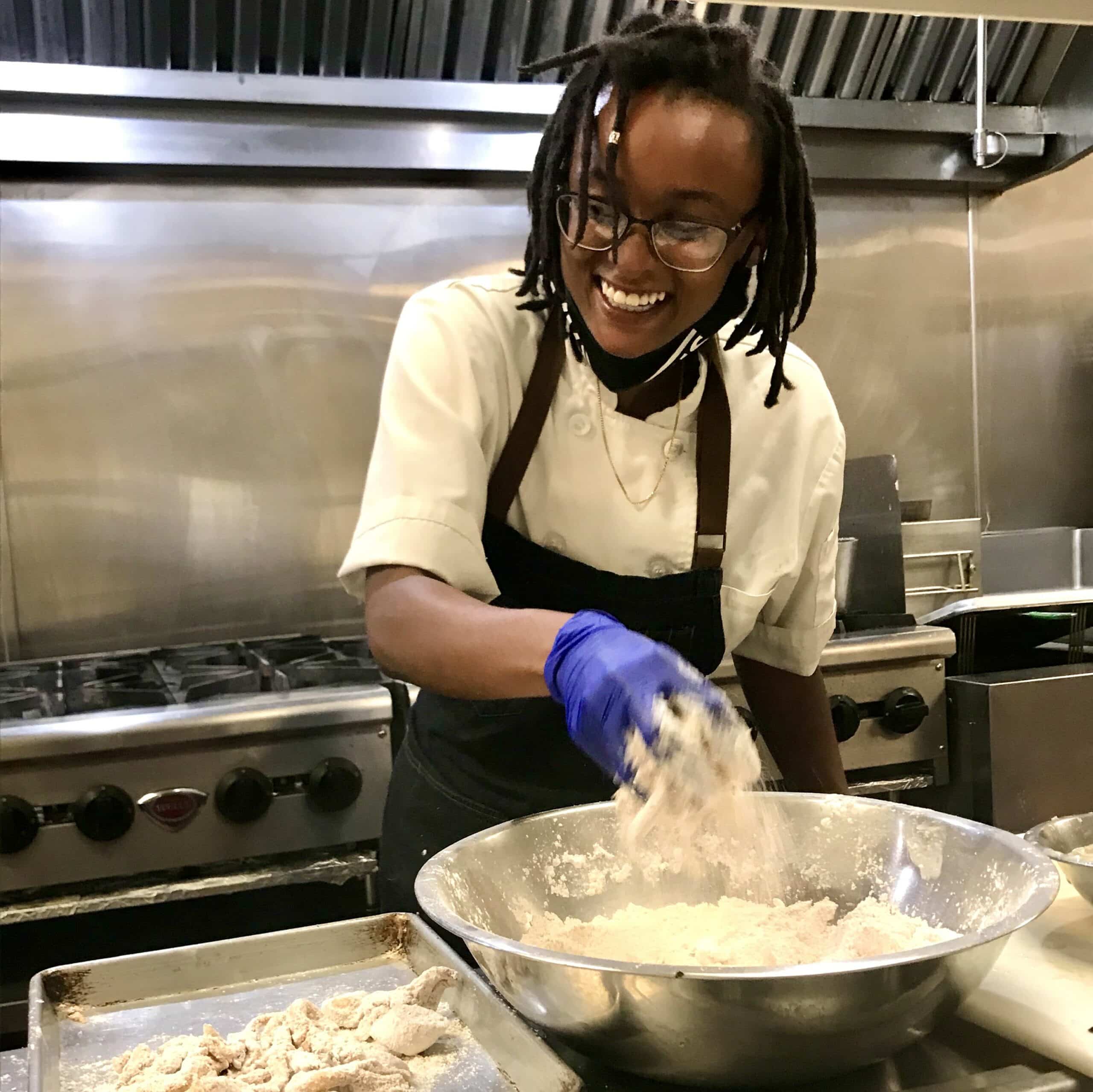 Become an Apprentice
Discover our tuition-free Apprenticeship programs. Choose from Culinary, Baking, or Hospitality Management to get you a well-paying job in less than three months.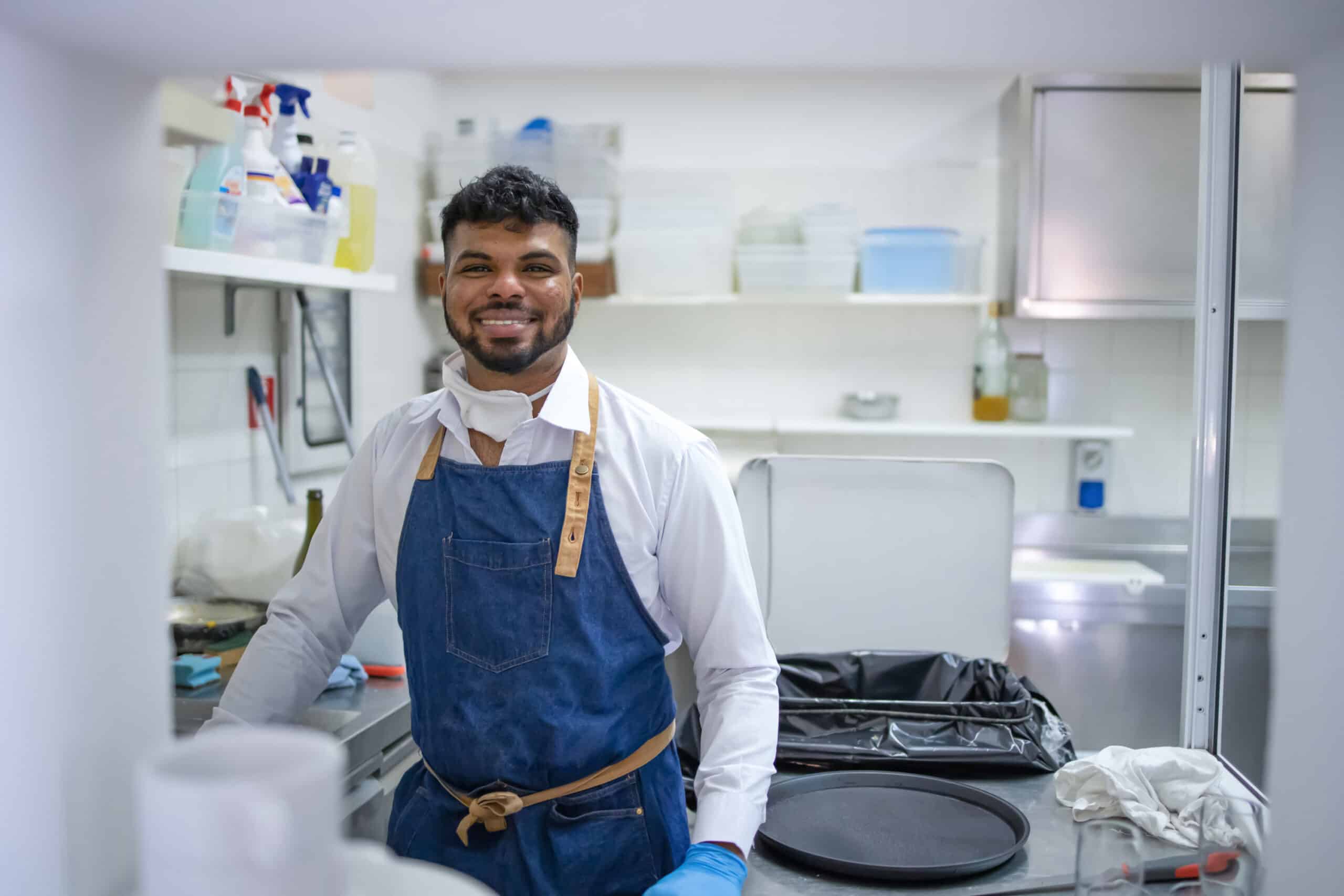 Become a Associate
Interested in getting your foot in the door of the restaurant industry with a fair wage job right away? Our Associates program is your answer!

Our mission is centered on transforming lives. We understand that many individuals who come to us have faced significant challenges in their lives which have resulted in barriers to employment. We believe that everyone deserves a fresh start, and we are dedicated to providing everyone with the tools they need to make one.
Our programs offer more than just technical skills training, we also focus on developing critical career-readiness skills to get you prepared to interview successfully, then show up professionally in their on-the-job training. These are skills like time management, communication, teamwork and conflict resolution, all of which are needed to thrive in the fast-paced, high-pressure environment of the hospitality industry.
By providing a supportive and inclusive learning environment, we help you to overcome challenges and build better futures for yourself and your family. Our goal is to help you achieve not only financial stability but also personal growth and fulfillment.
Our
LOCATION
Address:
Door of Hope
2799 Health Center Drive
San Diego, CA 92123
Address:
Bake Shop
2474, San Diego Ave,
San Diego, CA, 92110