Culinary
APPRENTICESHIPS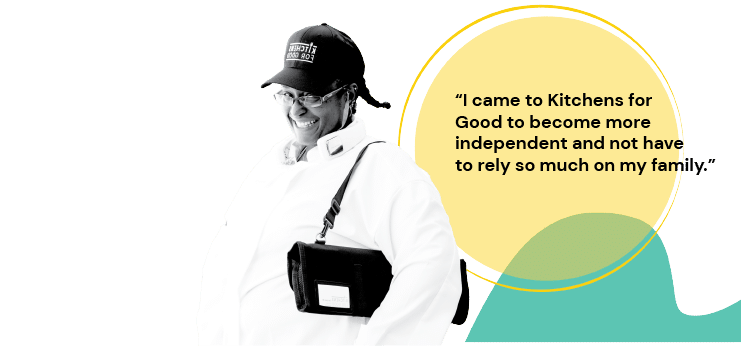 Explore your passion for food as a Culinary Apprentice. With our California state-certified Culinary Apprenticeship, prepare for a variety of industry roles through expert instruction from experienced chefs. Learn skills such as meat, poultry, vegetable, and starch cookery to kitchen safety, knife skills, and station management. Transform your life with a Culinary Apprenticeship as you prepare for a career in the culinary arts.
Culinary Apprenticeship Details
Kitchens for Good provides a supportive, welcoming environment to help you build a sustainable career. We offer free education, weekly stipends, and transportation support. During the program, you'll develop technical skills and receive career readiness instruction, ongoing case management support, and career coaching so you're ready to excel in your new career.
Applicants must complete a short application and participate in an in person try-out to determine eligibility. No experience necessary. Learn more about the Apprenticeship Programs and read the FAQ for more information.
Benefits of a Culinary Apprenticeship
Tuition-free, hands-on training from industry professionals
Weekly stipends during skills training
Transportation support
Uniforms and tools needed to perform professionally
Food handlers' certificate
Paid on-the-job training with an employer partner
12 months of career coaching and customized support services
A career with starting compensation well above minimum wage and benefits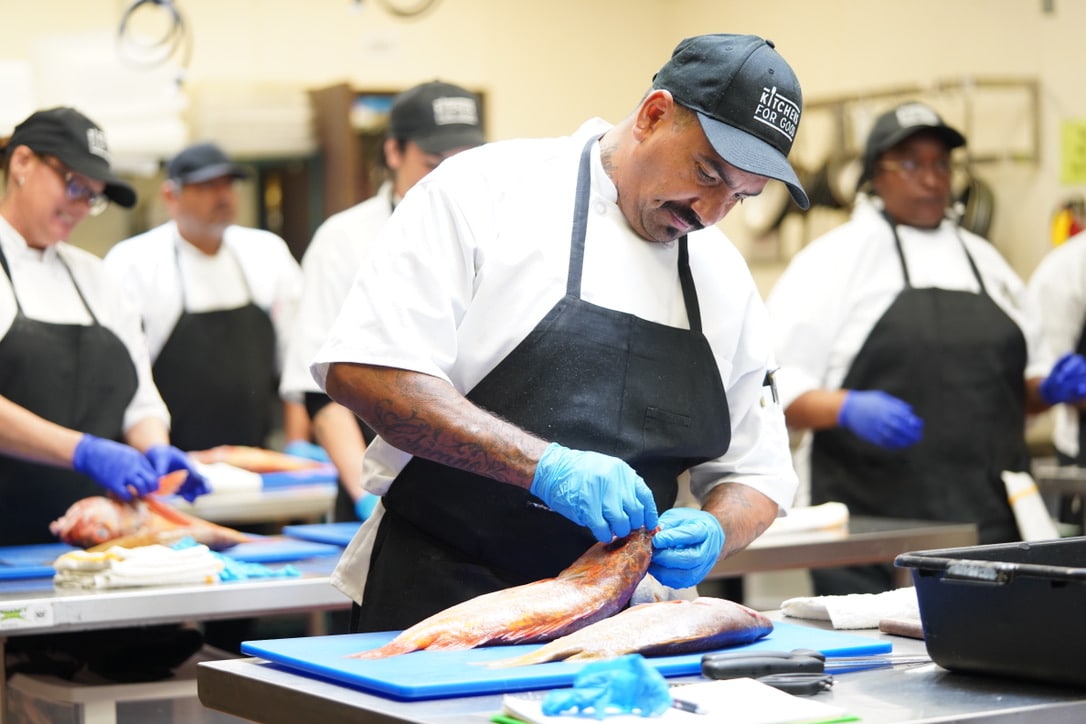 What You Will
LEARN
Basic principles of baking
Breakfast cookery
Brigade system
Buffet set up and etiquette
Customer service
Dairy & cheese identification and pairing
Dressings and emulsions
Front-of-house, including table service
Garde manger
Garnishes
Hot cooking methods
Identification and use of fruit and vegetables
Identification and use of spice and seasoning
Inventory control and costing
Kitchen equipment identification and use
Kitchen Safety

Knife skills
Line cooking and reading tickets
Meat, poultry & vegetable & starch cookery
Menu planning
Mise en place
Overview of types of diets and allergies
Pickling
Plating
Portion control
Recipe conversion
Sanitation and hygiene
Seafood fabrication and cookery
Seasonings and flavorings
Station management
Stocks, sauces, soups, and stews
Teamwork
Communication techniques
Conflict resolution
Stress management
Financial literacy
Employee rights
Resume writing
Job searching 101
Networking
Interviewing techniques
Campus
LOCATION
Address:
Door of Hope
2799 Health Center Drive
San Diego, CA 92123